The option of going to the gym to lose that beer gut doesn't mean it'll become abs immediately. Going to the gym and dieting is a process, and results will take time before being seen.
So while working towards the changes, you still need the proper clothing to help you hide your big stomach. In other words, you might need shirts that hide belly fat.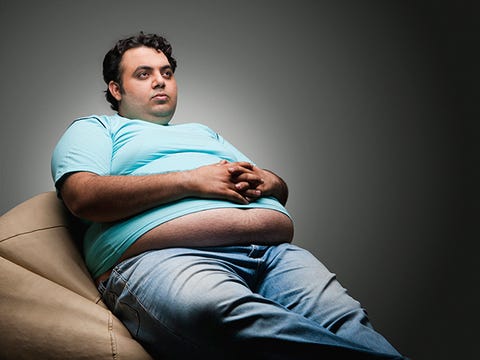 You don't have to be expecting weight loss results to want to hide your belly fat; it's your body and your choice, and you might have faced concerns like;
Picking the right shirt for a comfortable look,
The draining feeling of struggling to fit your belly into your trousers,
Sucking your tummy all the time,
Finding it hard to keep your buttons intact after a meal,
Constantly dealing with your stomach looking more prominent than when you sit.
Wanting to hide belly fat is a given, especially when you want to feel comfortable, but your body shape isn't helping with your confidence.
What then can you do? Get flattering clothes to help you look leaner and better.
TLDR:
We recommend any of the following for men who want to hide belly fat, look slimmer, and have higher quality t-shirts that you can wear anywhere:
RUNNER UP
EASY TO PUT ON AND TAKE OFF.
COMFORTABLE AND BREATHABLE.
BEST BACK SUPPORT.
SUITABLE FOR ALL OCCASIONS.
BEST FOR WORKOUT
HEATGEAR FABRIC
UNDERARM VENTILATION
4-WAY STRETCH
SWEAT-WICKING MATERIAL
BEST OVERALL
Permanently Stink-Free (anti-odor treatment)
Quick-Drying
Anti-Chafe Seams
Long-Term Durability
How to Pick Flattering Clothing?
Getting the most suitable wear for your body shape is a challenge when you do not know your size and the color that compliments your skin; let's first break down the steps to picking better-suited clothes.
Know Your Body Shape
The body comes in rectangle, oval, triangle, trapezoid, and inverted triangle.
Since our focus is hiding a beer belly, your body shape is likely oval when the center of the torso is broader than the hips and shoulders.
You, of course, want to wear clothes that would give you a slimmer frame and go for dark solid colors for colors.
Get Your Measurement
You might think you do not need this since you probably will just be getting xx-large of everything from trousers to shirts, t-shirts, and even blazers. But it should not be that way.
Knowing your measurement will help you pick better-fitted clothes. You get to wear the correct sizes, and you do not look unnecessarily big.
There's something about rocking suitable wear that builds confidence.
Big Doesn't Always Compliment Big
When picking suitable clothing for big guys, you want to cover up and hide that belly fat, but choosing bigger cloth can cause you to look extra fat.
It doesn't mean it's the right fit because it covers your insecurities. Remember, the goal is flattering clothes that make you feel and be confident.
Avoid Tight Fits in the Torso
Maybe if I wear super-tight shirts, I can press my belly down slightly. Thoughts like this will only get you in trouble.
You do not want to squeeze yourself into smaller clothes; it is the worst mistake and will produce the most unflattering look.
You will look desperate, out of place, shapeless, and I doubt breathing would be easy.
No to Patterns and Visual Clutter
You do not want to go all-in with patterns and visual clutter because they draw attention to the body and your entire goal is to keep that attention away from the midsection.
A better option is to wear outfits that guide the eye's movement and the whole body smoothly, keeping the primary attention directly on your face.
How to Hide Your Belly Fat
Now that choosing better-suited clothes has been discussed; let's move on to how to use these clothes to hide a big belly.
Go For Lightweight Fabric
Any thick or bulky fabric will look like an extra load on you, making you look fatter, while satin, lycra, or silk fabric are clingy materials that show the frame and contours of the belly you're trying to hide.
Fabric matters and you need to know the difference between thicker cotton and the most lightweight cotton, with the preferable kind being tropical weight wool because they suit big guys.
Cotton fabric is one durable material that must be a part of your wardrobe. Cotton is the go-to fabric of comfort because it suits all.
Fabrics like baggy sweaters and heat-causing fabrics should be avoided because they increase how much sweat is released, and feeling fat, sweaty, and smelly are three combinations we all dread.
Instead of spending more money on expensive fabric, a cashmere V neck sweater is a more suitable option since they don't increase the bulkiness of the body when worn.
The Suit, Jackets, Dress Shirts, and Blazers
Another piece of advice for fat guys is to pay attention to your jacket, suit, and blazer. They help create a firm and equal distribution of the body image without any attention being fixed on the gut.
They are perfect for any bigger guy because they accentuate the shoulders with the chest and the belly, which gives the illusion of a slim fit.
In trying to hide your big belly, please do not mistake oversized or extra small dress shirts as suitable cover-up clothing because they could make you look unflattering or burst open because they are super tight.
Dark cloured double-breasted jackets disguise the big belly and give off a more pleasant look.
Always choose a well-fitted jacket to alleviate your style and give a more elegant look regardless of your stature.
A tailored jacket gives a taller and slimmer look, and the extra cushion or layer made from a light fabric added to the jacket narrows and lengthens your body frame.
The perfect look is to rock light-colored shirts/t shirts/ polo shirts with darker blazers/jackets/suits. The lighter inner layer provides a more robust vertical line, extending the torso evenly.
The Perfect Fit is King
The perfect fit is essential when setting up to dress a new, especially for fat guys. Your wardrobe should be free from any slimmer and smaller shirt that you have to squeeze into it to fit.
Instead, go for classic wear, quality shirt, more practical clothing, and leave popular trends behind. Your goal now is to rock your favorite shirt confidently, and you'll do just that by wearing the perfect fit.
The lack of confidence will cause most men to go for a baggy t-shirt style.
Wearing a t-shirt and any other too big or tight shirt might make your neck look short and your chest unevenly broad.
This look will affect your appearance, body structure, and posture, drawing attention to your fat belly.
A bit of general advice to remember is to not draw attention to something you want to keep hidden.
Wear the right fit for everything. While shopping, always go for a regular fit over a slim fit. The best way to look thin is to wear your perfect size shirt and pant.
Wear Your T-Shirt Size NOW!
You have settled in a gym near you, you're keeping to the instructions set by your gym instructor, and you are obedient to your dietitian's orders; that is great; doing all of that is excellent.
It doesn't mean you should wear clothing you wish you fit into because that's your fitness goal.
Your current fitness goal includes fitting into a small shirt in the next month, so you buy sizes of these shirts and start wearing them before even reaching the goal; this is a self-sabotaging behavior that will hurt your progress, self-esteem, and your will to continue.
Wearing your size now is most applicable. Wear that just right shirt, and keep working hard to achieve your goal for the next fit.
Stick to wearing a long-sleeved shirt because they give a more proportioned look for fat guys, unlike short sleeve shirt or the sleeveless shirt that forces attention to your big belly.
Pants are Your Secret Hiding Place
The aim remains to avoid leaving your belly hanging out, so why not use your pants.
A comfortable pant is a perfect way to keep your belly hidden. Pants with adjustable elastic waistbands provide enough room for the stomach.
How about when it's time to tuck in your dress shirts? How do you use your belt to keep your stomach hidden? Get a one-size pants above your original pant size; this comes in handy when getting dress pants.
Then wear the belt directly on your waist and ensure to buckle lightly and not too tight, so your dress looks presentable and your stature sturdy.
Alter the parts that need the extra work, tailor the waist of your pants, size up and readjust the shirt to fit your body type.
Do you know your confidence can be read by how you dress? An example is, where you place your belt (below, on, or above your waist) says a lot about how much attention you give to your style.
Other style advice on how to keep your big belly hidden include;
Stripes; There is a bit of fashion advice on stripes being a huge no for plus-size men because the patterns might turn out a bit exposing and do not complement their huge size; this is not entirely wrong information if wrongly styled, but it doesn't mean you should give up on rocking stripes. Whether horizontal, diagonal, or vertical stripes, go for one that isn't widely spaced apart for a slim look.
Stretch Fabric Vs. Compression Shirts; With 4 percent spandex, 36 percent polyester, and 60 percent cotton, stretch fabric is a solution to hide belly fats comfortably. Stretch fabric stretches without being tight, which evades the stomach from looking big. It produces a more comfortable appeal; it doesn't need ironing as it is wrinkle-resistant, absorbs moisture, and retains coolness. Compared to compression shirts that pull the belly in. They are uncomfortable and most suitable for gym and sports activities, but not for the usual routine since they cannot absorb moisture like stretch fabrics but cause you to feel hot and have difficulty breathing.
Tank Tops Vs. Undershirt; Your friends wearing them doesn't make it an excellent choice for you. Your size matters when it comes to your dressing, and since the goal is hiding your belly, a tank top should not be in your wardrobe. When a tank top is worn to the gym, it is somewhat acceptable because it's the gym, you are going there to regulate your fat level and keep fit, but when worn for a common purpose, you will be left exposed.
Recommended:
RUNNER UP
EASY TO PUT ON AND TAKE OFF.
COMFORTABLE AND BREATHABLE.
BEST BACK SUPPORT.
SUITABLE FOR ALL OCCASIONS.
BEST FOR WORKOUT
HEATGEAR FABRIC
UNDERARM VENTILATION
4-WAY STRETCH
SWEAT-WICKING MATERIAL
BEST OVERALL
Permanently Stink-Free (anti-odor treatment)
Quick-Drying
Anti-Chafe Seams
Long-Term Durability
Recommended: Wonderience Compression Tank Top Vest with Zipper
The location of the front zipper makes this tank top the most suitable for persons with limited arm mobility, but it might be too short for tall people.
It is easy to put on and take off, it is made of 60% nylon and 40% spandex, making it breathable and stretchable, and it doesn't roll, but its zipper can be seen when worn low collar shirts.
An undershirt is a loose shirt with more openings to the chest region for easy sweat absorption, reducing sweat stains. A big guy wearing an undershirt will help keep his belly in one place, making it easier to tuck in your shirt and giving a firmer structure.
Recommended: Men's Compression Undershirt Slimming Body Shaper
This compression undershirt is where great value meets low price. It reduces back and arm fat visibility and flattens the "man boobs" or chest.It is made out of 80% nylon and 20% spandex, and it helps reduces gynecomastia, produces sturdy seams, and is budget-friendly.
Still, its material can turn out thinner than expected and sometimes doesn't hide belly fats.
The Three General Rules to Remember
Choose loose clothing over fitted one's
Button-down shirts fit oval-shaped men more
Choosing colors matters and dark colors are your best choice because of the slimming effect compared to light-colored clothing.
Your style is money and time spent well, and a life-changing experience of finding the best fit from your shirt to the different clothing are you establishing your growth.
RUNNER UP
EASY TO PUT ON AND TAKE OFF.
COMFORTABLE AND BREATHABLE.
BEST BACK SUPPORT.
SUITABLE FOR ALL OCCASIONS.
BEST FOR WORKOUT
HEATGEAR FABRIC
UNDERARM VENTILATION
4-WAY STRETCH
SWEAT-WICKING MATERIAL
BEST OVERALL
Permanently Stink-Free (anti-odor treatment)
Quick-Drying
Anti-Chafe Seams
Long-Term Durability
We are sorry that this post was not useful for you!
Let us improve this post!
Tell us how we can improve this post?