High Carb Fat Loss Review
Yes, it's true. A high carb diet for weight loss.
It might sound like Rusty Moore made a typo, but no, he's serious.
Don't be misguided, however.
This high carb diet doesn't involve eating fries and candy all day.
It's a high carb low fat diet.
This program shows you how to lose fat while eating a sh** load of carbs, step-by-step.
There are so many diet and fitness plans available now – most of which focus on low carb high fat diets (aka. keto) – it can be challenging to find the right one.
You may be asking "but how can I lose weight if I'm eating carbs all day?".
In this quick high carb fat loss review article, you're about to find out because, despite what the fitness world may tell you, reducing carbs and increasing fat isn't the only way to lose weight or fat.
Click here to visit the high carb fat loss official page
Authors and Creators of High Carb Fat Loss
This program was created by Mark Kislich and Rusty Moore.
Rusty Moore is a fitness professional who runs the very popular (and nice-looking) visualimpactfitness.com.
Mark Kislich was (and is) a strength and conditioning coach for Olympic and professional athletes over in Iceland.
Rusty had known Mark before the creation of this high carb diet program, however, when Mark posted this picture on Facebook: 
Rusty had to know what his diet was.
Mark (pictured above) is in his mid-40's!
Rusty found out that mark made a switch from a vegetarian diet, to an ultra-low fat, high carb, vegan diet.
*Note*: This diet is not only for vegans. Rusty is not vegan and has outlined a non-vegan diet plan in the course.
After Rusty saw Mark's success with this high carb low fat diet, he did a lot of research about the effects of a high carb diet.
Click here to visit the high carb fat loss official page
Overview of the High Carb Fat loss Program
Since you're on this page, you're probably wondering how the heck this course is laid out.
Here's a snapshot of the course's table of contents.
"Is a High Carb Diet Healthy?" – Module 2
This question is what all of Module 2 in the course answers.
The short answer is yes.
Rusty goes into depth about why and how a high carb diet is perfectly healthy for fat loss.
Did you know, that it is the fat you eat that gets stored as body fat, NOT the carbs?
He goes on to show societies that have thrived on very high carb diets:
"The Inuit Indians live on an extremely high fat diet and tend to be healthy… but there are societies who eat exactly the opposite, super low fat and high carb, who thrive and live healthy lives."
Traditional Okinawans: 6% calories as fat
Traditional Thai: 9% calories as fat
Traditional Pima: 8-12% calories as fat
Highlanders of Papua New Guinea: 3% calories as fat
Okinawa has the highest rate of people living over 100."
Diet Plan Outline – Module 3
In Module 3, he outlines the diet plan for both vegetarians and non-vegetarians.
Mark is a vegetarian, but Rusty is not. 
Thus, he created a meal plan for both ends of the spectrum.
The Best Part About High Carb Fat Loss
The Facebook group.
The Facebook group is the best part about this course.
Rusty's involvement in his FB group is unrivaled.
 He answers almost every question and cares about his members, unlike a lot of other groups who hire someone else to take care of the group.
In the "Video Review" section at the bottom of this page, you can checkout the facebook group in further detail.
Click here to visit the high carb fat loss official page
Does Visual Impact High Carb Fat Loss Work?
As mentioned before, there are many ways to get lose fat, but a high carb diet can work for you once you follow a set number of guidelines which is what this course provides.
If you look at Mark Kislich, the creator of the diet, you will see that his results are incredible.
He hasn't always looked this way however.
He started this diet over 5 years ago.
Mark reduced his fat intake to under 10% and increased his carbohydrate intake to 80%.
Here's a picture of Mark before he started this diet: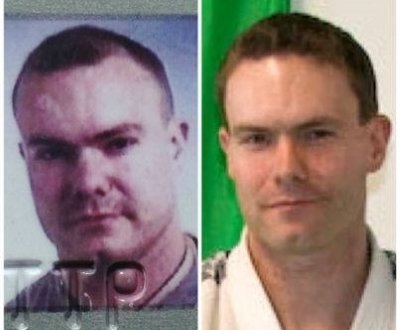 He was 265 pounds on the left and was very active and lifting regularly.
Mark had only been on the diet for 3 months at this point.
Click here to visit the high carb fat loss official page
Pros and Cons of High Carb Fat Loss
Here's my list of the pros and cons of the course.
Pros
How detailed yet, uncomplicated the course is.
Sample Meal Plans For Vegetarians And Non-Vegetarians.
AMAZING Facebook Group.
Looks Amazing On Mobile.
60 DAY-Money Back Guarantee
Cons
There Isn't A Workout Plan Attached To The Course (This Is Strictly A Diet Course. You Would Have To Buy His Other Courses For A Workout Plan From Rusty).
Frequently Asked Questions About High Carb Fat Loss:
How Much Does the High Carb Fat Loss Program Cost?
The program that Rusty and Mark created together costs $37 at this very moment. 
What Do You Get With High Carb Fat Loss?
This Visual Impact course is 100% digital. 
Once purchased, you will get login details sent to your email inbox.
You get access to:
the digital course (optimized for desktop & mobile)
the Incredible & Responsive Facebook group.
& the community recipes (pictured below)
You also get an amazing 60-day Money back guarantee to test-drive the diet and see if it's for you.
Video Review of High Carb Fat Loss
In this video review, I go over the Facebook Group and why it's amazing and in my opinion, worth the price of the course and more.
The Bottom Line on High Carb Fat Loss 
All in all, the High Carb Fat Loss Program is something that I believe you should checkout.
It will help you get lean and is based on a super low-fat, high-carb diet that is detailed and has a great complementary Facebook group to answer all of your questions.
Click here to Get High Carb Fat Loss & Stop Denying Yourself From Delicious Carbs
Great E-Course
If you want to lose weight, but just "can't" give up pasta, rice, or any delicious carbs, then this is the course for you.
Final Score: 4.5/5
60-Day Money Back Guarantee!
We are sorry that this post was not useful for you!
Let us improve this post!
Tell us how we can improve this post?