If You Want To GET LEAN *WITHOUT* Giving Up Your Favorite Foods, Hours In The Gym, Or Your Sanity… Then You Need To Read This Book.
Get Your FREE Copy of IIFYM: If It Fits Your Macros (just pay $6.99 for shipping)!
You've Been Lied To (And So Was I)
The general population has been led to believe that by eliminating certain foods from your diet, you'll finally be able to see the results you've been struggling to get.
Getting Lean, losing weight, building muscle… It's not as complicated as the fitness industry wants you to believe.
This book is the answer.
Not too long ago, everyone believed that eating fat was the cause of our weight gain… so we eliminated it from our diets.
Nowadays, everyone believes that eating carbs is the cause of our weight gain… so we're eliminating it from our diets.
It's gotten so crazy that almost everything has been seen as "unhealthy" at some point in time. 
Soon we'll just be eating bowls of nothing.
Some fitness "gurus" I follow also hopped on the "low-carb" train, and it disappoints me.
They want to capitalize on the fears of people to make a quick buck while the iron's hot.
Are you really going to give up carbs forever? I know I couldn't…
The fastest success I've ever had with weight loss was giving up carbs.
Each meal consisted of:
Chicken Breast or Turkey Breast
Broccoli and Carrots
Brown Rice (once a week)
Sad. Just Sad.
Guess what happened when I finished my diet and reintroduced carbs back into my life?
I GAINED THE WEIGHT BACK.
So why do you think I gained all the weight back as soon as I had carbs again?
Because…
Diets that eliminate foods entirely from your everyday life are not sustainable.
And I'm guilty of following unsustainable diets for the better part two years.
I guess this is a good time for a quick introduction.
My name is Christian Pinedo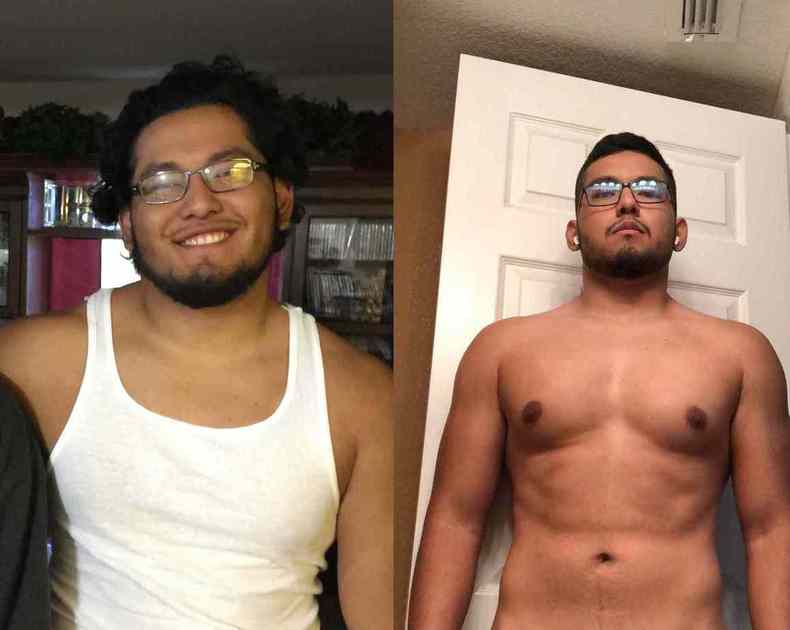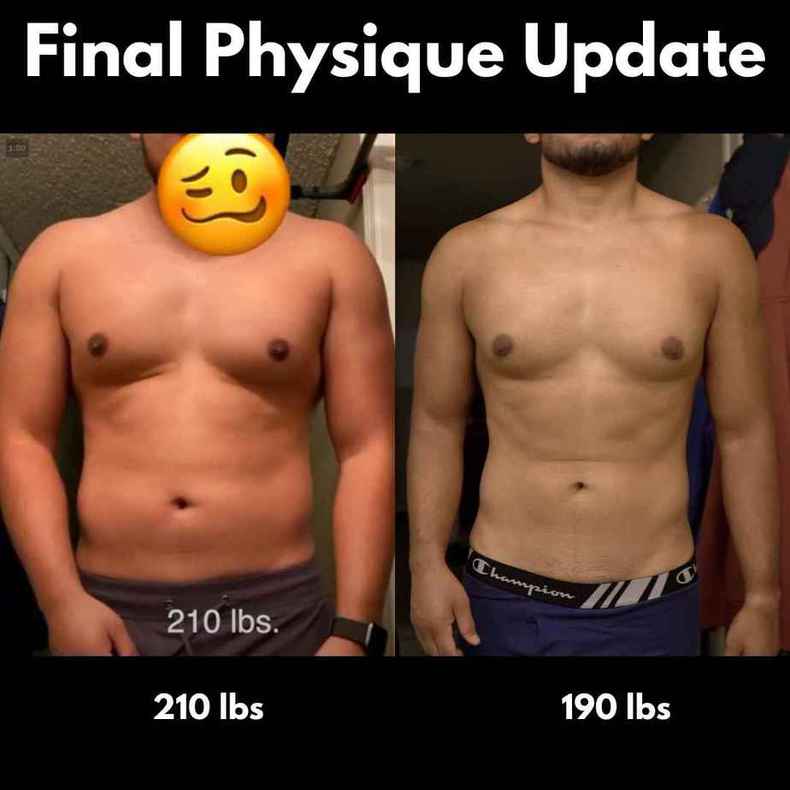 This is my most recent physique update of my cut in 2020.
I've lost 50 pounds throughout my fitness journey… but not without 2 years of trial and error first.
I've tried just about every diet you can name, and I know what works and what doesn't.
Here's my best advice:
Avoid diets that are NOT sustainable!
Don't settle for a diet structure that you can't continue forever.
If you're actually looking to be healthy and lean for life (and not just for one summer), then you need to follow a diet that allows for that.
By following IIFYM, you DON'T have to:
eliminate carbs
eliminate fats
eliminate rice
eliminate butter
eliminate ANYTHING.
Introducing…
IIFYM: If It Fits Your Macros
The Ridiculously Simple Guide to Losing Weight Without Giving Up Your Favorite Foods
Here are just a few highlights from the book:
Lose Weight Enjoyably: Lose weight quickly without stress so you can achieve your dream body faster!
Learn To Create Your Own Ab-Revealing Meal Plan: Actually enjoy your meals (not dread them) so you can feel comfortable at the beach during the summer months!
Learn How (and When) to Adjust: Have a game plan and a half-time plan. Learn everything that will happen to you during the weight loss journey and learn how to adjust when necessary!
Eat at Restaurants GUILT-FREE: Steal our Fast Food Friendly list and Restaurant guide to simplify dining out while losing weight!
Fat Loss Tips & Tricks That No One Tells You About: A list of tips and tricks that ensure you get the most out of IIFYM and all of its glorious benefits!
Intermittent Fasting For Faster Fat Loss Guide: Learn how intermittent fasting can help you see weight loss success faster and even easier!
Downloadable Meal Plans and Progress Spreadsheets: Steal my personal meal plans and weight loss progress spreadsheets to go along with your weight loss journey!
Master MyFitnessPal for Better Weight Loss Success: Companion Video Course included (includes video tutorials for tracking macros and MyFitnessPal tutorials)!
Develop An Unbeatable Mindset: Meet and overcome any challenge life throws at you and that means you'll live an extraordinarily balanced life in all the areas that matter outside of health and fitness!
And much more…
Gone are the days of following a boring meal plan. IIFYM allows you to eat your favorite foods while transforming your body.
Eating 100% junk food isn't what IIFYM is about.
IIFYM is simply about giving people flexibility when it comes to their food choices.
This flexibility does include treating yourself, and it can be done daily if setup correctly.
Where things go wrong (usually with beginners) is when people take IIFYM to the extreme, eating junk food because it "fits their macros."
In actuality, eating an all-out junk diet is extremely unhealthy and impedes your weight loss or bodybuilding goals.
The majority of people who practice IIFYM are educated dieters who understand nutrition. 
Truly understanding and practicing IIFYM entails understanding the basics of macronutrients. 
My goal with this book is to have you join the ranks of the educated IIFYM community.
Imagine… just 12 weeks from now… being comfortable with taking your shirt off
Imagine… just 12 weeks from now… being comfortable wearing your bikini at the beach
Imagine being able to actually ENJOY your diet!
Plus, a special bonus for readers!
With this book, you'll also get a FREE Video Companion course with all of the book's key takeaways, 3 premade meal plans for cutting, downloadable templates, and worksheets, and a whole lot more.
Buy this book today and start your fitness journey off on the right foot!
We decided to price the book at a one-time investment of $0! Just Pay Shipping!
Make the right choice.
Cheers,
Christian Pinedo
P.S.
Everyone who purchases the book gets invited to the free companion course.
So not only do you get the book and all of its glorious contents, you also get extra lessons expanding on what you've already learned and more. 
If you don't find any value in the book (and companion course), you will receive all of your money back.
Note: As soon as you order, you will gain immediate access to the course and the digital PDF version of the book.
IIFYM: If It Fits Your Macros
The Ridiculously Simple Guide to Losing Weight Without Giving Up Your Favorite Foods
We Know You'll Love this Book (Guaranteed)
Our promise to you… You'll love this book. Seriously if you don't love it we'll refund your shipping cost and let you keep the book anyway. 

That's right, you don't have to send anything back. Just click the link in your email receipt and we'll take care of the rest.

Fair enough?
Frequently Asked Questions About the Book
Is the book actually Free?
Yes, the book is FREE*, but we only have a limited amount available. Here's the deal- Yes, It's true, all you need to pay for is shipping, and we'll pay for the cost of your book. The kicker? We only have a limited supply available. So if you want this book, claim your copy now before they're all gone…
Btw, we know you'll love the book and I back that with my guarantee (scroll up to see it).
Thanks,
Christian Pinedo
What is IIFYM and What Does it Mean?
IIFYM (Macro diet or flexible dieting as some call it) is a method, or style, of dieting used to improve body composition by tracking your macronutrients (macros). IIFYM stands for "If It Fits Your Macros."
"If It Fits Your Macros" allows people to lose or gain weight without having to eat clean 100% of the time, and sustain that weight loss enjoyably.
Does IIFYM Work?
IIFYM: If it fits your macros works because it follows the scientific laws of energy balance. The method of dieting does not really matter because if you are in a calorie deficit, you will lose weight. This means that you could technically follow any diet for fat loss as long as you are in a calorie deficit.
However, if you want to lose weight, without giving up your favorite foods, then you need to make sure the foods that you love fit your macros. This is why it's called IIFYM. Your foods or meals are only allowed if it fits in your macros.
Will You Show Me How to Create My Own Meal Plan?
Yes. It includes 3 flexible dieting meal plans. They all follow if it fit your macros and I also include a complete, comprehensive guide on how to set your own custom meal plan
Is This a Physical IIFYM Book?
The book comes in two formats: E-book (PDF) and Paperback (from amazon. Amazon offers free shipping for the book as well as a Kindle version. Both books are the exact same and nothing is different about them.
Can I Request a Refund?
Yes, we have a 30-day back guarantee. Email me at [email protected].
PS – In case you are like me and skip to the bottom of long pages, here's the scoop.
I am going to mail you a real physical copy of my book "The Ridiculously Simple Guide To Losing Weight Without Giving Up Your Favorite Foods" for FREE*.
Yes, this book is free, and all you pay is $6.99 for shipping and handling.
There is no catch. No gimmicks. No secret continuity. This is purely a goodwill campaign on my part. 
And, if you don't love the book – I'll even refund your shipping costs (and you don't have to ship the book back).
So, Click the button below to get your FREE* copy now. You won't regret it.
LeanWithStyle | Copyright ©2022 | All Rights Reserved
All book & product sales are final. You will receive your book in the mail within 7-10 business days. You will receive logins to our online support portal via email to access any add on products that are purchased. If you experience any issues with your order please email [email protected]