The #1 FREE Fat Loss Meal Plan & Workout Routine Exclusively For Men Who've Tried EVERYTHING To Lose Weight & Failed​
Discover exactly what meals to eat to drop belly fat fast – without crash dieting.​
FACT: Diets that restrict carbs, fats, or any of your favorite foods are just gimmicks and quick-fixes that aren't sustainable. If you want to lose fat and keep it off, then you need a long-term solution and a meal plan that you can actually stick to. That's what this meal plan offers.
You'll discover 3 quick and easy meals that ANYONE can make for breakfast, lunch, and dinner (pg. 2)
How to suppress appetite if you get hungry so you don't binge eat or get off track on the meal plan.​
Enter your best email to get FREE Instant Access:​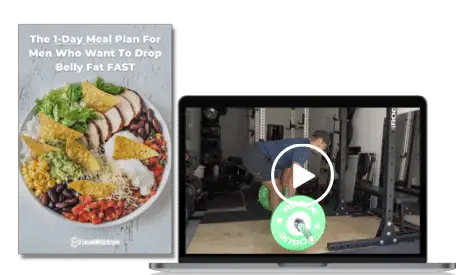 **DISCLAIMER** By adding your email address and clicking the 'Yes! Send Me My FREE Meal Plan Now!' button, you are confirming that you agree to our terms and conditions and our privacy policy, and are happy to receive future discounts, offers & free training.